Pilot Training
DGCA GROUND CLASSES.
COMMERCIAL PILOT LICENSE.
MULTI AND INSTRUMENT RATING.
OVERSEAS LICENSE CONVERSION
DURATION
18 Months (Approximately)
ELIGIBILITY
| | |
| --- | --- |
| Qualification | 10+2 with Maths and Pysics 60% Aggregate |
| Medicals | Class II Medicals |
| Age | 16+ |
| Communication | Adequate competency in the English Language |
Pilot Training
1. Current and future of Global Civil Aviation Flight Training and Simulation market outlook is in the developed and emerging markets like India.
2. Mumbai and Delhi are already Saturated centers. This is the First Aviation training Centre in Andhra Pradesh of its kind; centrally located between Vizag and Chennai. Analysis of various perspectives of the market with the help of Porter's five forces analysis.
3. The segment that is expected to dominate the Global Civil Aviation Flight Training and Simulation market. We expect at least 2000 Airbus aircraft to be in Indian Skies 2025, whereas presently 400 only exist between Boeing and Airbus Families.
4. Regions that are expected to witness the fastest growth during the forecast period are mostly in South and central India along with NE States.
5. Identify the latest developments, Global Civil Aviation Flight Training and Simulation market shares, and strategies employed by the major market players. Besides, the market study affirms the leading players worldwide in the Global Civil Aviation Flight Training and Simulation market. Their key marketing strategies and excellent quality Training.
Module
Dreamz Aviation offers fully integrated CPL training course which prepares students to become employable commercial pilots. Our CPL training includes the following modules: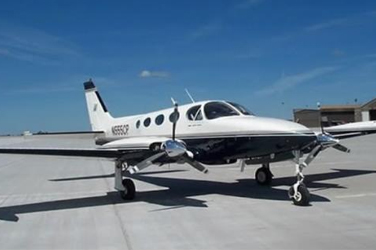 Single Engine
185 hours on Cessna-172 R aircraft, equipped with Garmin-1000 glass cockpit.
Multi-Engine
15 hours on Diamond DA - 42 aircraft.
Classroom Training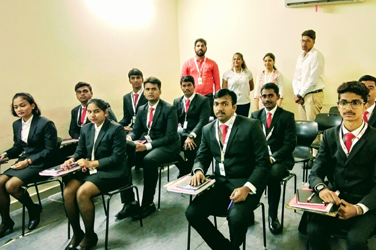 Dreamz Aviation provides each student with 360 hours of Ground Training.
The modules included are:
1. Air Regulations
2. Technical General
3. Meteorology
4. Navigation
5. Instruments and Radio Radar Theory
6. Technical Specific
7. You will be appearing for DGCA Examination in accordance with Indian DGCA rules and regulations.
8. Directorate General of Civil Aviation (DGCA) conducts the written tests in accordance with the published schedule.
9. The Department of Telecommunications of the Govt.of India conducts the Test for Radio Telephony Restricted License, as per published schedule.
Educational Qualification
Candidates who have 10+ 2 certificate with Physics and Mathematics will be eligible for Commercial Pilot License in India and can apply for this programme
Medical
Submission of Class II Medical Certificate (Indian) from a designated medical practitioner. Please note that Class I Medical would be necessary for the issue of Commercial Pilot Licens e
Age
Candidates should be 17 years on the date of joining Dreams Aviation and 18 years or above for the issue of Commercial PilotLicense.
Prerequisite
Adequate competency in the English Language is required.
Course Type
1. Full Time
2. Ground Studies
3. Flying Training (Single Engine and Multi Engine)
4. Procedure Trainer
5.> DGCA Examinations
Duration
3 Months classes at Vijayawada followed by 9 to 12 months of Flying abroad and in total 18 months (Approximately)
Semesters Abroad
Two semesters
Semester 1 - Student Pilot License (SPL), Basic Aircraft Knowledge + approx 15 hours of flying.
Semester 2 - Commercial Pilot License Flying and Ground studies (Completion of 200 hours & issue of Commercial Pilot License subject to DGCA Exam Clearance
Expected Salary
Aviation Sector is a lucrative option not only in terms of career growth but also in terms of the salary packages offered. A Commercial Pilot License holder can expect a salary of around Rs. 1.75 lakh as a co-pilot. On qualifying as a Captain the salary would be around Rs. 3.0 to 4.5 lakhs per month.
WANT TO BECOME A PILOT
You can become a Pilot. JoinDreamz Aviation and get trained by our qualified professionals for your professional pilot program Careers in Aviation Industries.
PHASE 1(DGCA Ground Theory)
1. Air Navigation
2. Aviation Meterology
3. Air Regulation
4. Instruments and Radio Radar Theory
5. Technical Specific
PHASE 2 (CPL/ Multi Engine/ Instrument Rating(Flying)
1. USA
2. New Zealand
3. Canada
4.South Africa
5. SPL >
6. PPL >
7. IR >
8. NR >
9. CPL >
10. ALTP >
PHASE 3
1.Conversion Flying
2. DGCA Documentation + Skill Test = DGCA CP
PHASE 4
1. Airline Preparation
2. Written Assessment + Interview Preparation + Guidance for Openings With Various Airlines = Job Assistance
WELCOME TO DREAMZ AVIATION
Dreamz Aviation is run by experienced aviation professionals, who thoroughly know the requirements of the industry. They have developed a training program that far exceeds the requirements of the industry.
Dreamz Aviation has partnerships with some of the best flight schools around the world, ensuring students not only receive the very best training, but also gain international experience.
We are in plans to train 100 pilots per year. Each batch consisting of 20 pilots. The Indian aviation industry is experiencing unprecedented growth, creating more career opportunities than ever before. This growth has created a need for extremely well-trained pilots unlike anything ever seen before. The cockpit of the modern airliner needs more highly skilled
pilots than ever before, and Dreams Aviation produces highly skilled pilots to meet the industry's needs.
POPULAR COURSES
We offer quality training courses in the field of aviation to transform our students into trained professionals.
COMPLETE AVIATION TRAINING SOLUTIONS
1.DGCA GROUND CLASSES .
2.COMMERCIAL PILOT LICENSE .
3.MULTI AND INSTRUMENT RATING .
4.OVERSEAS LICENSE CONVERSION .
5.STUDENT LOANS .
6.STUDENT ACCOMMODATION .
VARIOUS AIRLINES ENTRANCE EXAMINATION COACHING BY HIGHLY EXPERIECED AIRLINES STAFF
To undertake following Entrance Exams
1.Indigo Cadet Programme
2.Go Air Cadet Programme
3.Air Asia Cadet Programme